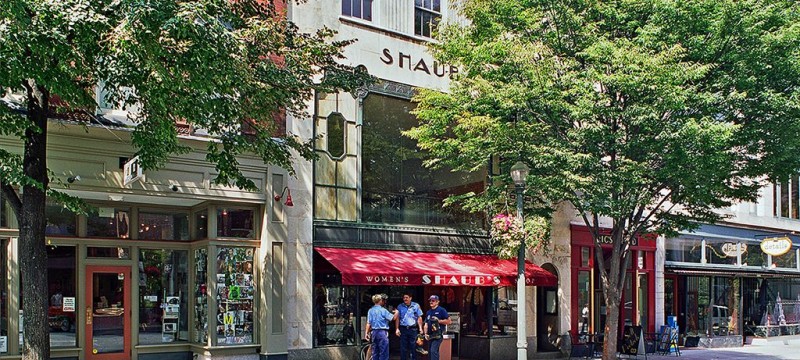 A longtime family owned operation in Lancaster, Shaub's Shoes opened the 18 N. Queen St. property in 1880. Using well-implemented, stylistic and intriguing detailing, Shaub Building serves as a vibrant landmark of Lancaster's growing downtown commerce.
A large street-facing window was designed to attract inquiring pedestrians. Customers were able to view and interact with the product event before stepping foot into the store! Large windows extend vertically through the space.
Shaub Building is another wonderful example of the unique architectural heritage in Lancaster. Ecklin Development is dedicated to preserving historic properties and creating communities for tenants to live, work and play.